Collaborative Robots
Collaborative robots (cobots) are easy to program, fast to deploy, and safe to use. Cobots are solving labor issues in manufacturing operations in companies of all sizes.
Universal Robots - The birth of an industry
Universal Robots (cobots) have developed a range of highly specialised, flexible, low-cost collaborative robots that can be used in almost any industry where traditional robots are too large, expensive, noisy or inflexible. We have helped customers to automate handling, coating, pick and place and gluing applications, amongst others, across a wide range of sectors.
Work Collaboratively
Due to their unique design, Universal Robots do not necessarily require safety guarding (subject to your own application risk assessment), and hence they can work collaboratively alongside humans.
The Universal Collaborative (cobot) Robot arm is much more compact than most other robots making it ideal for applications where access is restricted such as machine tending. With +/- 360 degrees rotation on all axes it is also incredibly flexible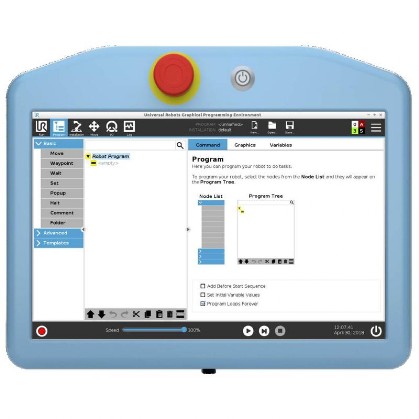 User Friendly Programming
User friendly software makes programming straight forward. Setup is quick and easy meaning the robot can be in production from day one.
Free online training from the Universal Robots Academy helps current employees become successful cobot programmers in less than 90 minutes.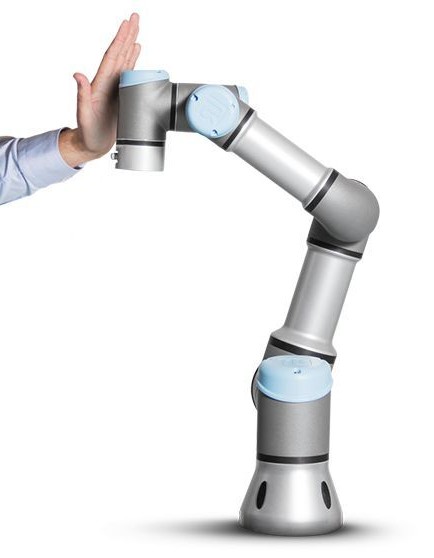 The Universal Robots e-Series
Universal Robots are available in 4 different sizes, the UR3e (3kg payload), UR5e (5kg payload) UR10e (10kg payload) and the UR16e (16kg payload). The robots are light enough to move around your factory, allowing you to consider automating several lower volume processes in the same investment.
The OnRobot Gripper Range
OnRobot produces a range of electronic and pneumatic grippers for collaborative robots.
The OnRobot range opens up new possibilities for automating tasks that you never thought possible. OnRobot's cutting edge gripping and sensing systems for industrial automation let you easily design truly collaborative applications, that enable your workforce to work side-by-side with collaborative robots on assembly, surface finishing, pick and place, machine tending or testing.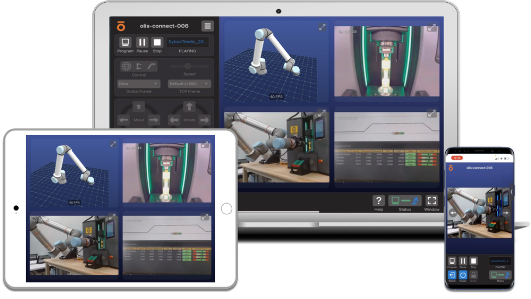 Remote error recovery for industrial robots
Monitor and control industrial robot arms from anywhere — directly in the browser.
An
edge-hosted
product facilitating reliable remote control and low-latency video feeds for industrial robot arms.
With our industry-leading
web interface
, increased uptime is only a click a way.