Remote error recovery for industrial robots
Picture this... you leave your robot tending your CNC machine overnight only something happens and the robot stops. You arrive in the morning to find only 10% was completed. Nightmare!
Monitor and control industrial robot arms from anywhere — directly in your browser.
This is Olis Connect!
An
edge-hosted
product facilitating reliable remote control and low-latency video feeds for industrial robot arms.
With our industry-leading web interface, increased uptime is only a click a way.
Lights-out manufacturing
Run production completely unattended with a recovery plan in place. Keep machines working by recovering from errors remotely.

Remote diagnostics and support
Start diagnostics within minutes of an error, instead of hours and days. Resolve issues faster by giving external experts temporary VPN access.


Quick setup in 30 minutes
3 quick steps to get your Olis Connect setup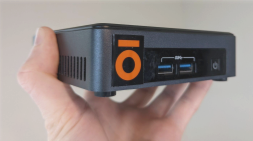 1. Mount
Mount one industrial PC per robot and connect to Ethernet or WiFi. Mount cameras on tripods and connect via USB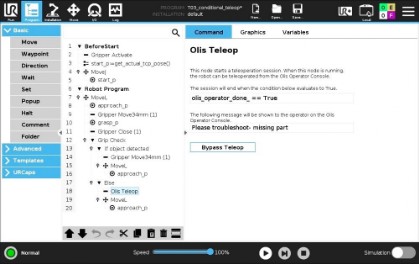 2. Pair
Olis Connect comes with a plugin for your robot that automatically finds the industrial PC on the local network and initiates pairing.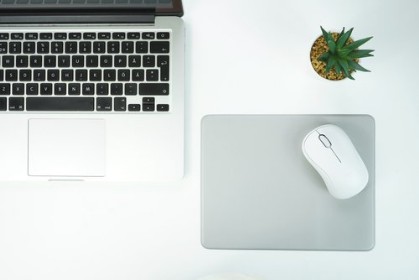 3. Create VPN account
We ship with native support for
Tailscale VPN
. Once your account is setup, you are in full control over who gets access to your robot and when.
Olis Connect also supports most corporate VPNs as well as private networks without internet access.
We've got you covered
Olis Connect has been scrutinised by the most experienced system integrators in the business.
It will never interfere with your manufacturing process
Safety
Velocity, acceleration, and joint limit settings on the robot are always obeyed when remote controlling the arm. This also goes for safety planes and other restrictions.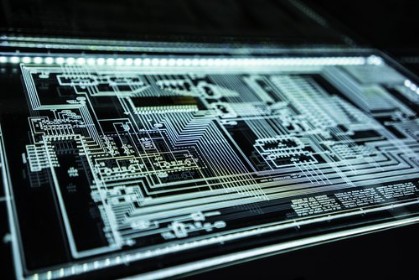 Data Security
Olis Connect is 100% edge-hosted — putting you in full control of your production data.
During remote access, data flows straight from the robot to you – without being stored in cloud services along the way.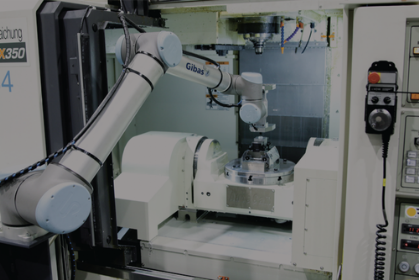 Production First
Olis Connect does not interfere with robots, software or end-effectors. If the unit is needed somewhere else, it can be removed quickly with minimal disruption.
Want to know more?
If you're interested in finding out more about Olis Connect or would like a live demo, please contact us using one of these links...