Visicon is supporting SME Automation Month
Visicon :: Vision & Controls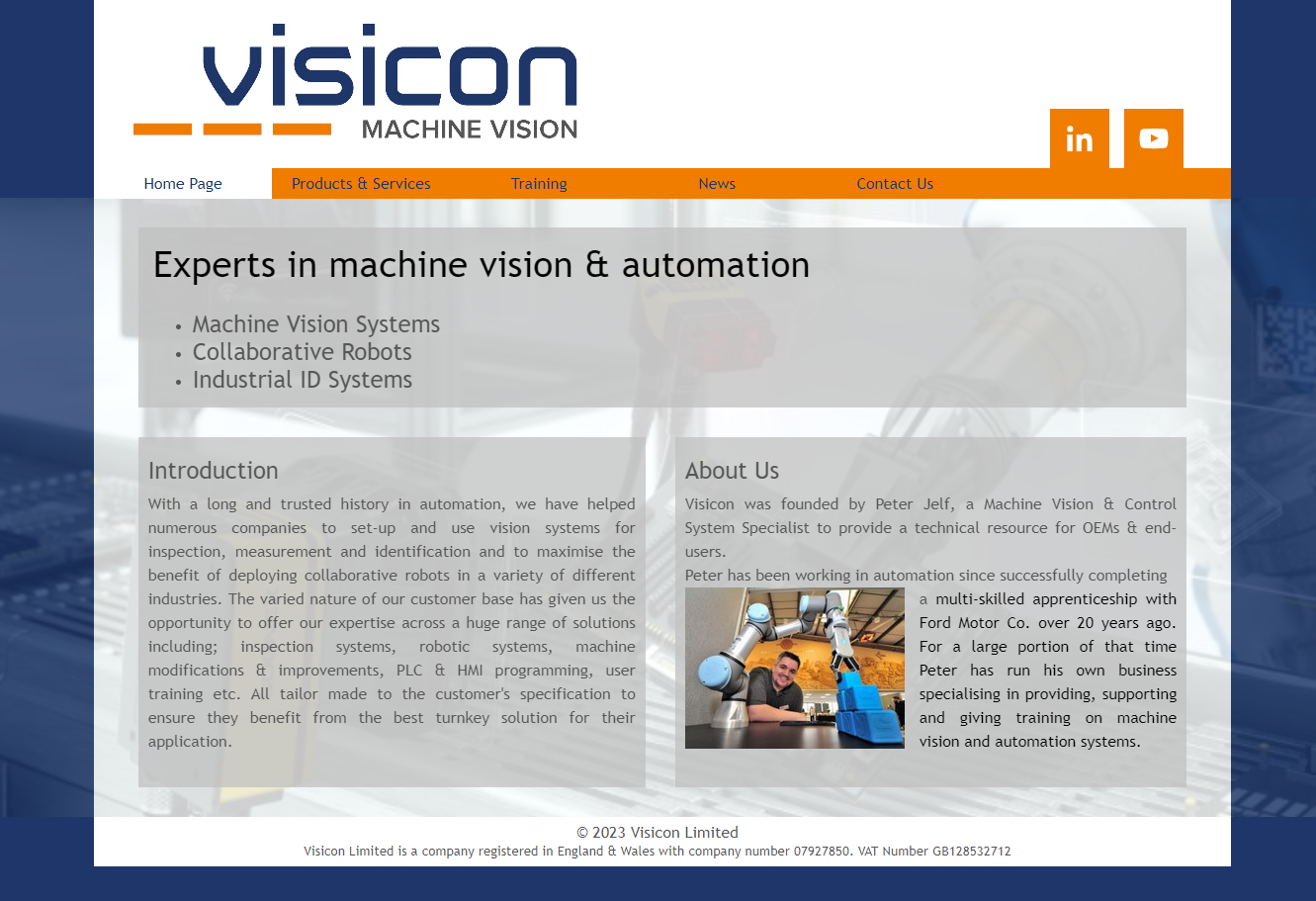 In the current uncertain times, working smart and embracing technology is becoming the quickest and most successful way of growing your business. However what technology to use and how to go about implementing it, is often a stumbling block. We are finding that business know they need to move forward and incorporate automation but where to start? Visicon are offering free automation assessments and virtual Cobot demonstrations to SME's. Covid-19 controls are hampering productivity for many, by limiting the number of employees you can have working, due to either availability or the social distancing policies that are being implemented to keep everyone safe.
Our automation assessments will help you decide where you can benefit most in your production from automation. Let's have a chat, you answer a few questions about your business, your current production layout and automation use/requirement. We can then advise where implementing vision and or Cobots may help streamline your production. It's that simple.
Our Virtual Cobot demonstrations are available to show you how simple, easy and safe our Cobot products are to use. If you have an interest in looking at this rapidly growing technology but are not sure what it looks like and how it can be used, we will arrange an online meeting where we will talk you through the Robots; get your 'virtual' hands on a UR cobot and see how easy and safe it is to setup and implement this flexible automation technology. It is a fantastic opportunity to have all your questions answered and see if a Cobot can do what you want it too.
All of this can be achieved remotely in order to maintain your businesses Covid protocols and policies
Once you see the benefits, we believe that you are going to want to make some changes. To make these steps even more affordable, Visicon can help with leasing options for a UR Cobot from as little as £500/month and currently there is a "Buy now and pay nothing until 2021" offer, so you can benefit from automation sooner.